The Weekly Update - Week 23
This is just a short summary of the market report that we sent out to all paying subscribers today. If you want to read to full report, subscribe now.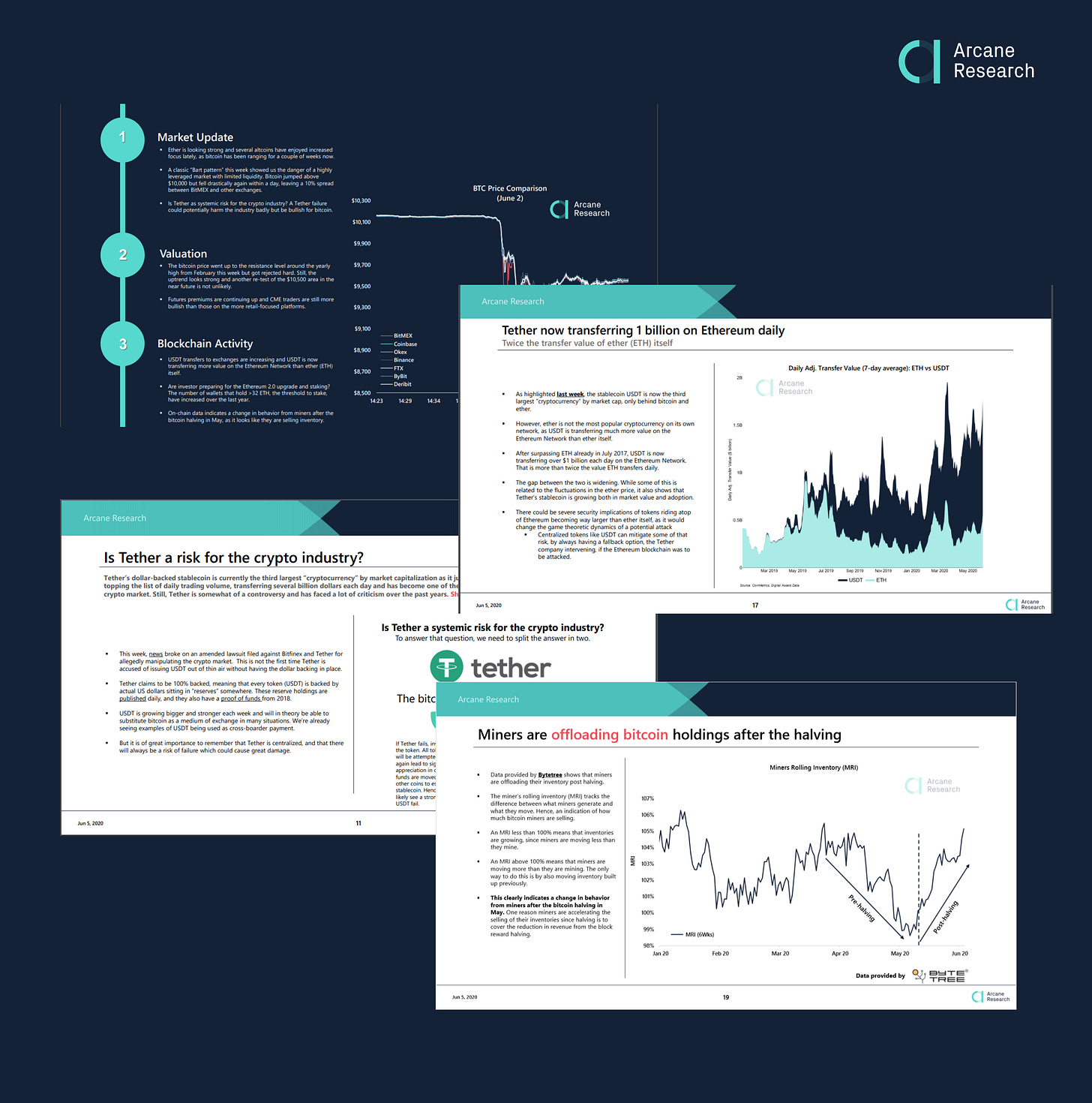 Market Update
Ether is looking strong and several altcoins have enjoyed increased focus lately, as bitcoin has been ranging for a couple of weeks now.

A classic "Bart pattern" this week showed us the danger of a highly leveraged market with limited liquidity. Bitcoin jumped above $10,000 but fell drastically again within a day, leaving a 10% spread between BitMEX and other exchanges.

Is Tether as systemic risk for the crypto industry? A Tether failure could potentially harm the industry badly but be bullish for bitcoin.
Valuation
The bitcoin price went up to the resistance level around the yearly high from February this week but got rejected hard. Still, the uptrend looks strong and another re-test of the $10,500 area in the near future is not unlikely.

Futures premiums are continuing up and CME traders are still more bullish than those on the more retail-focused platforms.
Blockchain Activity
USDT transfers to exchanges are increasing and USDT is now transferring more value on the Ethereum Network than ether (ETH) itself.

Are investor preparing for the Ethereum 2.0 upgrade and staking? The number of wallets that hold >32 ETH, the threshold to stake, have increased over the last year.

On-chain data indicates a change in behavior from miners after the bitcoin halving in May, as it looks like they are selling inventory.